Korean cucumber salad
This Asian-style salad is a more exciting take on the classic cucumber salad.
Contents
600 g fresh cucumber
1 package Grüne Fee chives
2 tbsp rice vinegar
2 tbsp soy sauce
2 tbsp sesame oil
1 tsp salt
1 tbsp brown sugar
Cayenne pepper
4 cloves garlic
2 tbsp sesame seeds
Kasuta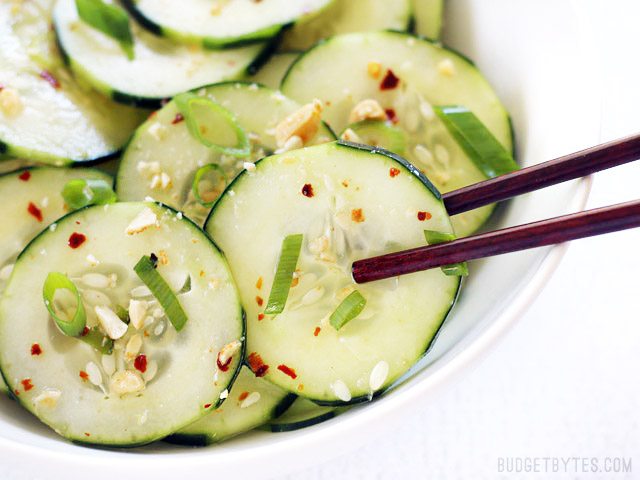 Preparation
Thinly slice the cucumbers. Mix together the soy sauce, vinegar, sesame oil, salt, sugar, and cayenne pepper. Add the sliced cucumber, thinly sliced chives, crushed garlic, and sesame seeds. Toss and let flavours mix for 1 hour to 2 days.
< back