Sorrel soup with blue cheese
Sorrel and blue cheese – a combination for gourmands.
Contents
50 g butter
1 onion
300 g cauliflower
5 litres chicken stock
100 g sorrel
3 tbsp cream cheese
75 g blue cheese
a pinch of salt
a pinch of pepper
Use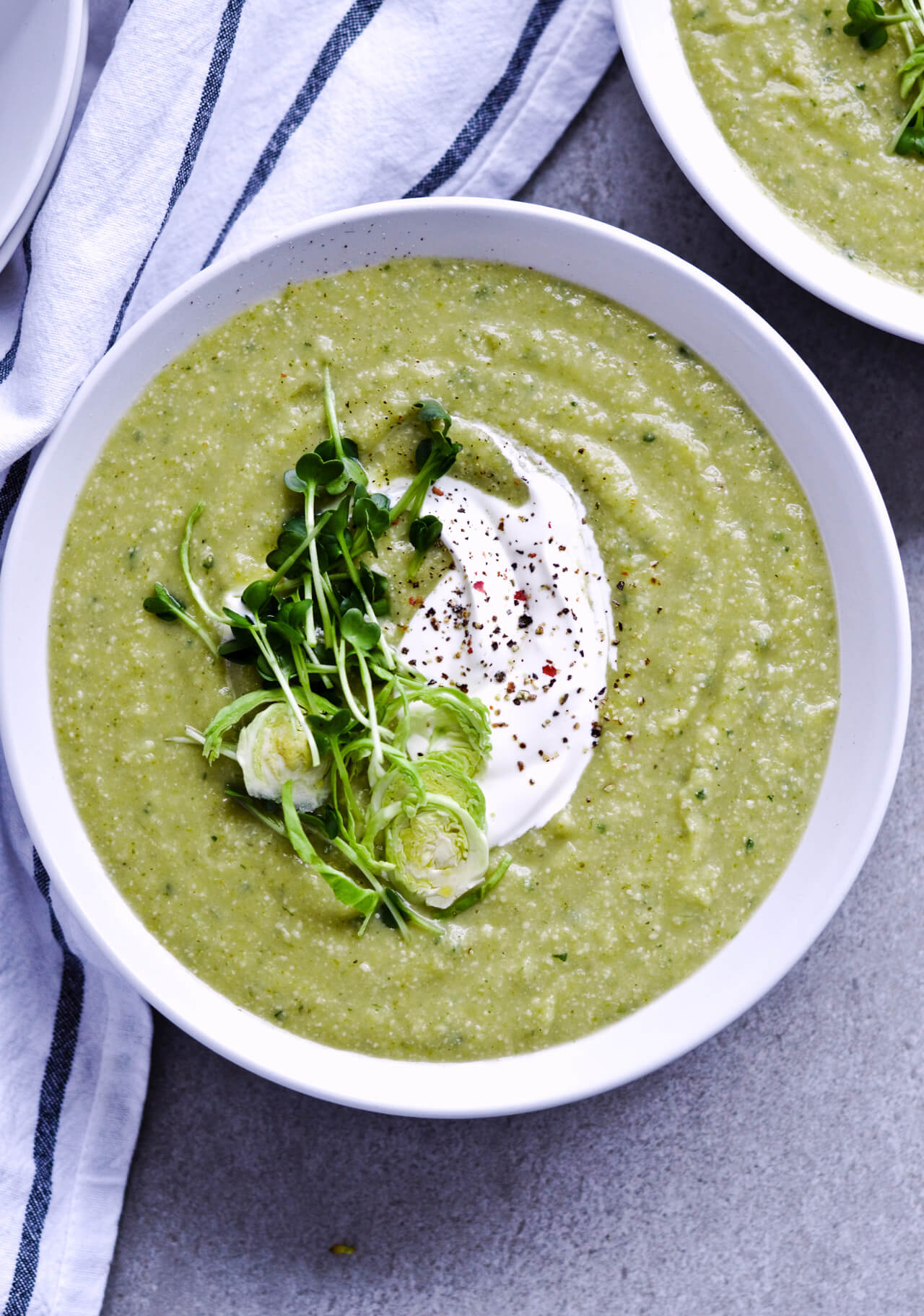 Preparation
Heat the butter in a pot, add the chopped onion and sautée until soft. Chop the cauliflower and add into the pot with the chicken stock. Boil for about 15 minutes, until the cauliflower is completely tender. Add the sorrel, cream cheese, and blue cheese, heat through and purée. Season the soup with salt and pepper.
< back